Open your case files, ladies. We've got a HAIR EMERGENCY on our hands:
The enemy:
the rain
The victim: your hair
The result: the frizzies
Your mission: beat the frizzies QUICKLY and EASILY
Secret weapons: products & cute hair ideas
Ready to solve the case? It's easy! Let's start with the products: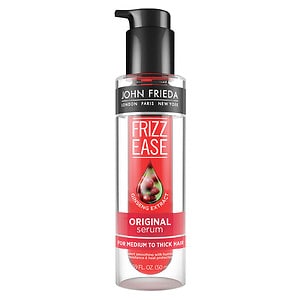 When washing your hair on a rainy day, I suggest using a
hair serum,
like
Frizz Ease
, or a
styling cream
, like this one from
Living Proof
. Don't forget that
hairspray
either! But since I don't wash my hair daily
(more like once or twice a week)
, I like to rely on
hairstyles
to help me beat the frizz.
Even if you don't change your hair at all on rainy days, here are a few ideas:
1. The usual: messy side braid
Pull hair to one side.
Braid.
Secure with elastic.
10 seconds+
2. Kick it up a notch: braided bun
Take side braid & wrap around itself.
Pin into place.
30 seconds+
3. The usual: the ballerina bun
Brush & twist hair into bun (or make bun messy).
30 seconds+
4. Kick it up a notch: scarf+ bun
Wrap scarf around bun and tie underneath hair or on top.
1 minute+
5.
The usual
: low pony
(forgot to take a pic, so use your imagination!)
6. Kick it up a notch: twisted low pony
Divide hair into two sections.
Twist each side, combine into ponytail.
Secure with elastic.
30 seconds+
Whew! Another hair emergency avoided. What's your best go-to hairstyle?